Evolve – The Changing Landscape of Injectables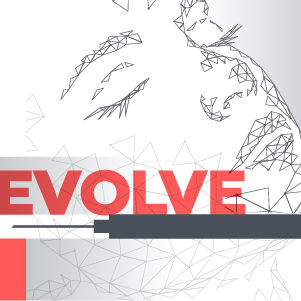 Course Details

Faculty
Roberta Del Campo, MD
Dermatologist
North Miami, FL

Miles Graivier, MD
Plastic Surgeon
Alpharetta, GA 

Lisa Grunebaum, MD
Facial Plastic Surgeon
Phoenix, AZ

Yula Indeyeva, MD
Facial Plastic Surgeon
Austin, TX

Jason Pozner, MD - Moderator
Plastic Surgeon
Boca Raton, FL

Robyn Siperstein, MD
Dermatologist
Boynton Beach, FL

Luis Soro, DO
Dermatologist
Ft. Lauderdale, FL

Randy Waldman, MD - Moderator
Facial Plastic Surgeon
Lexington, KY


Course Description/Purpose:
The injection videos for this course were filmed during the live injection session of the Global Aesthetics Conference (GAC) held on Nov. 5, 2021. Demonstrations using dermal fillers and/or neuromodulators include tear troughs, lips, jawline, perioral area, and hyperdilute biostimulatory fillers. To complete this activity and receive credit, the participant should:
Review the materials on accreditation information, target audience, learning objectives, and disclosure information
Complete the entire self-study
Complete the post-test and evaluation/claim form
Release Date:
August 31, 2022
Expiration Date:
August 30, 2024
Estimated Time to Complete:
1.75 hours
Participation Fee:
No fee to participate
Post-Test:
To be eligible for credit, participants must complete the educational activity, complete the post-test with a minimum score of 80%, and complete the activity evaluation form. Upon completing the activity, there will be instructions on how to complete the evaluation and print a certificate or other documentation of credit.
Jointly Provided by:





Contact Information
For questions regarding this educational activity, please call 609-371-1137 or email accreditation@hmpglobal.com.


Educational Objectives
Upon completion of this program, participants should be able to:
Perform an aesthetic analysis utilizing a comprehensive approach that takes into consideration each patient's potential, the impact of facial aging, and the patient's desired outcome.
Compare the characteristics of dermal fillers and identify their best uses in specific areas of the face.
Describe rejuvenation techniques for the lower face using dermal fillers.
Describe the role of botulinumtoxinA products and how they can work alone or in combination to enhance the effects of dermal fillers.
Identify effective, expanded, applications of biostimulatory filler therapy for improving skin quality and non-surgical skin tightening.

Commercial Support Acknowledgement
The following companies have provided education grants and in-kind support for this activity: AbbVie, Galderma, and Merz


Target Audience
This CME-certified activity is primarily intended and designed to educate physicians and extenders who currently perform aesthetic procedures. Primary specialties include dermatology, facial plastic surgery, oculoplastic surgery, plastic surgery, and aesthetic/cosmetic medicine.


Continuing Education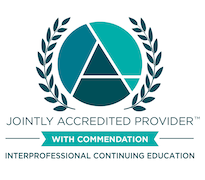 In support of improving patient care, this activity has been planned and implemented by HMP Educaiton and xMedica. HMP Education is jointly accredited by the Accreditation Council for Continuing Medical Education (ACCME), the Accreditation Council for Pharmacy Education (ACPE), and the American Nurses Credentialing Center (ANCC), to provide continuing education for the healthcare team.

Physicians:
HMP Education designates this enduring activity for a maximum of 1.75 AMA PRA Category 1 Credits™. Physicians should claim only the credit commensurate with the extent of their participation in the activity.


Faculty
Dr. Del Campo discloses that she is a consultant for Aerolase, The SaltFacial, and Merz.
Dr. Graivier discloses that is on the advisory board for Rion Aesthetics; a consultant for Cynosure, EndoPharmaceuticals, Lipogems, Merz, and Suneva; and an investigator for EndoPharmaceuticals and Merz.
Dr. Grunebaum discloses that she is a consultant for Allergan/AbbVie; worked on education materials for Allergan/AbbVie and Revance; a researcher for Allergan/AbbVie and Galderma; and a trainer for Allergan/AbbVie.
Dr. Indeyeva discloses that she is a KOL and trainer for Galderma.
Dr. Pozner discloses that he is an advisor for Cytrellis; an investor for Apx; a speaker for Alma; and a stockholder for Avava, Candescant, Cytrellis, and Engage.
Dr. Siperstein discloses that she is a consultant for Allergan, Galderma, and Sciton; an investigator for Allergan, Galderma, and Sciton; a speaker for Allergan, Galderma, and Sciton; and a trainer for Allergan and Galderma.
Dr. Soro discloses that he is a consultant for Galderma, and a trainer for Allergan, Galderma, Merz, and Sinclair Pharma.
Dr. Waldman has nothing to disclose.

Disclosure of Relevant Financial Relationships
HMP Education is an independent provider of continuing medical education. HMP Education has no proprietary or financial interest in medical or healthcare products over which the FDA (USA) or EMA (EU) has regulatory authority.
In accordance with our disclosure policies, HMP Education is committed to ensuring balance, independence, objectivity, and scientific rigor for all accredited continuing education. These policies include assigning relevance to, and mitigating, all perceived or real conflicts of interest between any individual with control over the content and any ineligible company (commercial interest) as defined by the ACCME.
Any individual with control over accredited content, including planner, faculty, and reviewer, is required to globally disclose:
Individual relationship(s) or lack thereof, and its nature, with any/all ineligible company, and;
any investigational, off-label, or non-FDA approved content or discussion
HMP Education has reviewed these disclosures, assigned relevance based on the relationship and scope of content, identified those with the potential to compromise the goals and educational integrity of the education and mitigated any conflict of interest. Relevant relationships, or lack thereof, are shared with the learner.
Supported education has been independently peer-reviewed to validate content and faculty with relevant relationships have attested that:
All recommendations involving clinical medicine is based on evidence that is accepted within the medical profession as adequate justification for their indications and contraindications in the care of patients.
All scientific research referred to, reported, or used in accredited continuing education in support or justification of a patient care recommendation conforms to the generally accepted standards of experimental design, data collection, and analysis.
Content is appropriate, fair and balanced, unbiased, referenced, and non-promotional.

Use of Proprietary Names
This continuing medical education activity may include device or medicine brand names for participant clarity purposes only, due to the presence of different branded versions of the same product. No product promotion or recommendation should be inferred.


Unapproved and/or Investigational Uses of Drugs and Devices
This activity may contain information about experimental and other uses of drugs or devices that are not currently approved by the European Medicines Agency (EMA) of the European Union or the Food and Drug Administration (FDA) of the United States. Participants are strongly encouraged to consult approved product labeling for any drug or device mentioned in this activity before use. The opinions expressed during this activity are the opinions of the respective authors, presenters or moderators and do not necessarily reflect the opinions of HMP Education.


Disclaimers
The material presented and related discussions are not intended to be medical advice, and the presentation or discussion of such material is not intended to create and does not establish a provider-patient relationship. Medical advice of any nature should be sought from an individual's own health care provider.
The opinions expressed in this educational activity are those of the faculty and are not attributable to HMP Global or any of its subsidiaries or affiliates. Clinical judgment must guide each professional in weighing the benefits of treatment against the risk of toxicity. Dosages, indications, and methods of use for products referred to in this activity are not necessarily the same as indicated in the package insert for each product, may reflect the clinical experience of the presenters, and may be derived from the professional literature or other clinical sources. Consult complete prescribing information before administering.


ADA Statement
HMP Education complies with the legal requirements of the Americans with Disabilities Act and the rules and regulations thereof. If any participant in this educational activity needs accommodations, please call 609-371-1137.


Grievance Policy
Any participant wanting to file a grievance with respect to any aspect of a continuing education activity accredited by HMP Education may contact Samantha Conforti, Senior Manager, Accreditation and Compliance, by phone at 609-371-1137, by email at sconforti@hmpglobal.com or in writing at 104 Windsor Center Drive, East Windsor, NJ 08520. Ms. Conforti will review the grievance and respond within 30 days of receiving the complaint.


System Requirements
The website is supported by the latest versions of most modern web browsers. In order to experience the website fully, please upgrade to the latest version of one of the following browsers:

Google Chrome (recommended)
Microsoft Edge
Mozilla Firefox
Apple Safari
Apple Mobile Safari

JavaScript must be enabled. JavaScript should be enabled by default in your browser, but if not then please consult your browser's Help section for information on how to change this setting. Upgrade your browser to a version that supports JavaScript 1.2 or higher (see browser list above).


Connection Speed Requirements
DSL or faster