Tailoring: Combination Therapies for Tightening & Improving Skin Quality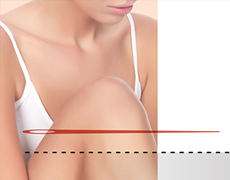 Faculty
Roberta Del Campo, MD
Private Practice
Del Campo Dermatology & Laser Institute
Miami, FL

Jeremy Green, MD, FAAD
Private Practice
Skin Associates of South Florida
Coral Gables, FL

Course Details

Course Description/Purpose:
While it is known that dermal fillers can stimulate neocollagenesis, biostimulatory fillers have longer durations than standard HA fillers and their ability to stimulate neocollagenesis is well documented. More recently, the use of dilute or hyperdilute CaHA has demonstrated targeted neocollagenesis leading to improved skin laxity and quality in areas such as the neck, décolletage, upper arms, upper legs, abdomen and buttocks. When combined with energy-based treatments such as microfocused ultrasound, monopolar radiofrequency and bipolar needle radiofrequency, the results are typically further enhanced. This course will explore these uses in the face, neck and décolletage in more detail through a lecture, demonstrations and faculty discussions.  

To complete this activity and receive credit, the participant should:

Review the materials on accreditation information, target audience, learning objectives, and disclosure information
Complete the entire self-study
Complete the post-test and evaluation/claim form


Jointly Provided by:





Educational Objectives
Upon completion of this program, participants should be able to:
Identify effective, expanded applications of biostimulatory filler therapy for improving skin quality and non-surgical skin tightening.
Describe recommended injection techniques and therapeutic guidelines to stimulate dermal regeneration and skin tightening using biostimulatory filler therapy in the face, neck and décolletage.
Describe the role of energy-based devices for enhancing skin quality and skin tightening when used in combination with hyperdilute biostimulatory fillers.

Target Audience
This CME-certified activity is primarily intended and designed to educate physicians and extenders who practice aesthetic medicine including, dermatologists, facial plastic surgeons, oculoplastic surgeons, plastic surgeons and cosmetic physicians.


Continuing Education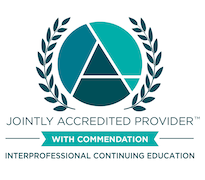 In support of improving patient care, this activity has been planned and implemented by HMP Educaiton and xMedica. HMP Education is jointly accredited by the Accreditation Council for Continuing Medical Education (ACCME), the Accreditation Council for Pharmacy Education (ACPE), and the American Nurses Credentialing Center (ANCC), to provide continuing education for the healthcare team.

Physicians:
HMP Education designates this enduring activity for a maximum of 1.25 AMA PRA Category 1 Credits™. Physicians should claim only the credit commensurate with the extent of their participation in the activity.


Faculty
Roberta Del Campo: Speaker-Aerolas, Merz

Jeremy Green: Advisory board-Allergan, Brickell Biotech, Croma, Cutera, Edo, Galderma, Merz Pulse Biosciences, Revance; Clinical Trial-Allergan, Brickell Biotech, Croma, Cutera, Edo, Galderma, Merz Pulse Biosciences, Revance; Speaker-Allergan, Brickell Biotech, Croma, Cutera, Edo, Galderma, Merz Pulse Biosciences, Revance;Stock/Ownership-Candesant, Illustris


Disclosure of Relevant Financial Relationships
HMP Education is an independent provider of continuing medical education. HMP Education has no proprietary or financial interest in medical or healthcare products over which the FDA (USA) or EMA (EU) has regulatory authority.
In accordance with our disclosure policies, HMP Education is committed to ensuring balance, independence, objectivity, and scientific rigor for all accredited continuing education. These policies include assigning relevance to, and mitigating, all perceived or real conflicts of interest between any individual with control over the content and any ineligible company (commercial interest) as defined by the ACCME.
Any individual with control over accredited content, including planner, faculty, and reviewer, is required to globally disclose:
Individual relationship(s) or lack thereof, and its nature, with any/all ineligible company, and;
any investigational, off-label, or non-FDA approved content or discussion
HMP Education has reviewed these disclosures, assigned relevance based on the relationship and scope of content, identified those with the potential to compromise the goals and educational integrity of the education and mitigated any conflict of interest. Relevant relationships, or lack thereof, are shared with the learner.
Supported education has been independently peer-reviewed to validate content and faculty with relevant relationships have attested that:
All recommendations involving clinical medicine is based on evidence that is accepted within the medical profession as adequate justification for their indications and contraindications in the care of patients.
All scientific research referred to, reported, or used in accredited continuing education in support or justification of a patient care recommendation conforms to the generally accepted standards of experimental design, data collection, and analysis.
Content is appropriate, fair and balanced, unbiased, referenced, and non-promotional.


Commercial Support
The following company has provided an education grant in support of this activity: Merz


Disclaimer
The information contained during this course is for educational purposes only and may not apply to your specific application or situation. The course content is not verified and should not be relied on for any medical or experimental procedures. Additional education is required to compliment the information contained therein. The author, society, distributor and provider (hereinafter referred to as the "Producers") shall not be liable for any loss, injury or damages, including without limitation any indirect or consequential damage or injury, resulting from the implementation of the practices and research discussed or displayed in the course. As a result of viewing this course, you agree that reliance on any practice displayed in the course without additional research, verification, and study shall be at your own risk. The Producers accept no liability for the content of this course.


Privacy Statement
HMP Education protects the privacy of personal and other information regarding participants, educational partners and joint sponsors. HMP Education and our joint sponsors will not release personally identifiable information to a third party without the customer's consent, except such information as is required for reporting purposes to the appropriate accrediting agency.

HMP Education maintains physical, electronic, and procedural safeguards that comply with federal regulations to guard your nonpublic personal information.

Copyright © 2022 by HMP Education and xMedica. All rights reserved. No part of this accredited continuing education activity may be reproduced or transmitted in any form or by any means, electronic or mechanical, without first obtaining permission from HMP Education and xMedica.


About HMP Education
HMP Education is a brand and assumed name used by HMP Education. HMP Education is solely responsible for this agenda's content. Although HMP Education attempts to ensure that the information in our activity is timely and accurate, matters opinions discussed and /or presented with respect to clinical matters ore those of the discussion participants only, and not necessarily those of HMP Education. Moreover, although HMP Education attempts to identify and integrate the most qualified medical professionals in our activity, TO THE FULLEST EXTENT PERMITTED BY LAW, HMP EDUCATION EXPRESSLY DISCLAINS ALL WARRANTIES, EITHER EXPRESS OR IMPLIED, STATUTORY OR OTHERWISE, INCLUDING BUT NOT LIMITED TO THE IMPLIED WARRANTIES OF MECHANTABILITY, NON-INFRINGEMENT OF THIRD PARTIES' RIGHTS. AND FITNESS FOR A PARTICULAR PURPOSE, WITH RESPECT TO THE CONTENT PRESENTED. HMP EDUCATION FURTHER MAKES NO REPRESENTATIONS OR WARRANTIES ABOUT THE ACCURACY, RELIABILITY, COMPLETEMESS OR TIMELINESS OF THE CONTENT OR ANY MATERIAL PRESENTED.

In addition, the material presented and related discussions are not intended to be medical advice, and the presentation and discussion of such materials is not intended to create and does not establish a physician-patient relationship. Medical advice of any nature should be sought from an individual's own physician.

HMP Education is an independent provider of continuing medical education. HMP Education has no proprietary or financial interest in medical or healthcare products over which the FDA has regulatory authority.

Neither HMP Education nor any of its subsidiaries or affiliates is affiliated with or formally endorsed by a medical society.


Disclosure of Unlabeled Use
This activity may contain information about experimental or other uses of drugs or devices that are not currently approved by the US Food & Drug Administration or the European Medicines Agency. Participants are encouraged to consult approved product labeling for any drug or device mentioned in the activity before use. The opinions expressed in this activity and its documents are those of the presenters and do not necessarily reflect the opinions of HMP Education.


System Requirements
The website is supported by the latest versions of most modern web browsers. In order to experience the website fully, please upgrade to the latest version of one of the following browsers:

Google Chrome (recommended)
Microsoft Edge
Mozilla Firefox
Apple Safari
Apple Mobile Safari

JavaScript must be enabled. JavaScript should be enabled by default in your browser, but if not then please consult your browser's Help section for information on how to change this setting. Upgrade your browser to a version that supports JavaScript 1.2 or higher (see browser list above).


Connection Speed Requirements
DSL or faster