The Institute for Laser & Light-Based Technology - Foundations of Laser & Light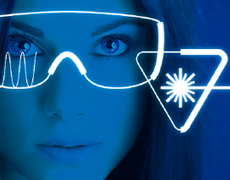 NON-CME
Faculty
John Hoopman, CMLSO
UT Southwestern Medical Center
Dallas, TX

Course Details
Course Description/Purpose:
The Foundations of Laser & Light program provides comprehensive base knowledge in laser physics and laser safety to physicians, nurses and other healthcare providers who utilize medical laser systems in the care of their patients. This program is structured to comply with the Training Programs / Certification and Credentialing recommended by ANSI Z136.3, 2011 "American National Standard for the Safe Use of Lasers in Health Care" Section 5.2.2 and 5.2.3. 
The Foundations course provides information regarding:
Applied laser physics and the most common wavelength and modality lasers used in aesthetics
Biophysics of laser tissue interaction
Clinical applications related to the aesthetic use of lasers
Laser safety issues
Regulatory and non-regulatory agencies and how they relate to individual practice settings and the health care provider
Provided by:

Educational Objectives
Upon completion of this activity, participants should be able to:
List commonly used laser wavelengths currently used in medicine
Identify the properties of laser light
Discuss specific tissue reaction associated with each laser parameter and how they work together
Conceptually explain how lasers work
Recognize and describe the types of hazards related to the medical laser
Identify two regulatory agencies involved in the use of lasers
Explain the safety precautions and procedures recommended by ANSI

Agenda
Modules included in the Foundations course:
Photons & Matter – How We Control Collision
Clinical Light
Bio-Photonics
Safety With Light
Resurfacing
Procedures
Pigmented & Vascular Lesions

Cost
Physicians: $795
Extenders: $595
Once you complete the course you will be able to review it as often as you like. Downloadable materials include:
Laser Protocols
Glossary of Laser Definitions
Laser Safety Sign
Resources
References

Target Audience
This activity is primarily intended and designed to educate physicians, physicians assistants, nurses and aestheticians who utilize medical lasers in their practice.
Disclaimer
The information contained during this course is for educational purposes only and may not apply to your specific application or situation. The course content is not verified and should not be relied on for any medical or experimental procedures. Additional education is required to compliment the information contained therein. The author, society, distributor and provider (hereinafter referred to as the "Producers") shall not be liable for any loss, injury or damages, including without limitation any indirect or consequential damage or injury, resulting from the implementation of the practices and research discussed or displayed in the course. As a result of viewing this course, you agree that reliance on any practice displayed in the course without additional research, verification, and study shall be at your own risk. The Producers accept no liability for the content of this course.
Equal Opportunity
Events, activities, programs and facilities of Imedex are available to all without regard to race, color, marital status, gender, sexual orientation, religion, national origin, disability, age, Vietnam or disabled veteran status as provided by law and in accordance with the company's respect for personal dignity.
Privacy Statement
xMedica protects the privacy of personal and other information regarding participants, and educational partners. xMedica will not release personally identifiable information to a third party without the customer's consent, except such information as is required for reporting purposes to the appropriate accrediting agency.
System Requirements
We suggest that you upgrade to a recent browser and that you have the latest version of the free Adobe Flash Player installed in order to use the website as it is intended.
Adobe Flash Player requirements
The Adobe website uses features in Adobe Flash Player. You cannot use certain sections of our site without this player.
Note: If you don't know which version of the Adobe Flash Player you have installed, you can test your player at the Adobe Flash About page. Look in the Version Information box under the Flash Player portion of the page, and you will see the version of the Flash Player you have installed. If you have problems installing Flash Player, see the Flash Player Support Center.
Browser requirements
The Adobe website is supported by the latest versions of Microsoft Internet Explorer, Mozilla Firefox, Apple Safari, and Google Chrome. In order to experience the website fully, please upgrade to the latest version of one of the following browsers:
Microsoft Internet Explorer
Mozilla Firefox
Apple Safari
Google Chrome
Connection speed requirements
DSL or faster.
Other requirements
JavaScript is used for key functionality on the Adobe website; thus, Javascript 1.2 or later must be enabled.
Enable JavaScript in your browser. Consult your browser's Help section for information on how to change this setting.
Upgrade your browser to a version that supports JavaScript 1.2 or higher (see browser list above).
Cookies must be enabled for certain portions of our site.
Make sure cookies are enabled. Consult your browser's Help section for information on how to change this setting.